1. Navigate to your Proctor account at proctor.smarterproctoring.com
2. On the left-side of the page, there is a button that reads "HYBRID PROCTORING".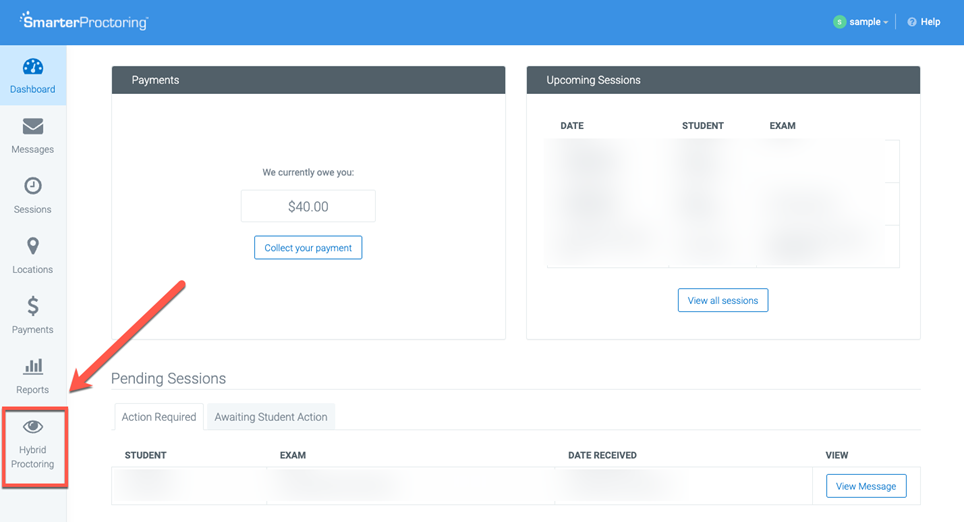 3. Once selected, a new page will open, you will need to select the location where you wish to edit the room details for.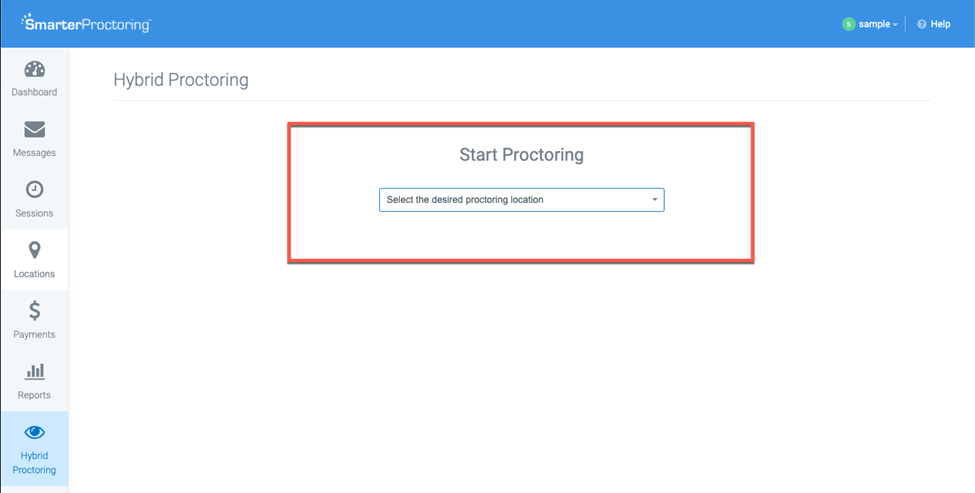 4. Once a location is chosen, you have two ways to change room settings.
a. Click on the edit icon that falls in line with the room name. Once clicked the room settings will appear.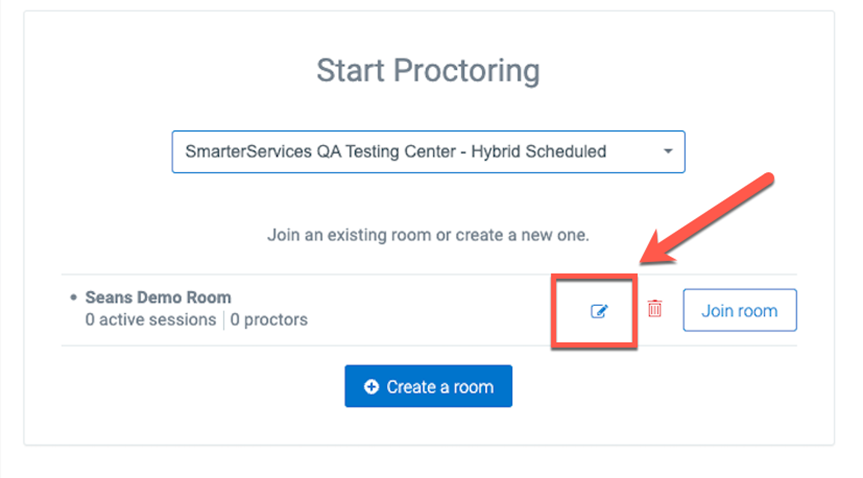 b. Click on JOIN ROOM, once open, in the top-right corner, click on SETTINGS. This will also open the room settings for you to adjust as needed.

5. The Room Settings page for the new room will appear and can be customized to whatever your proctoring requires.
a. Room Name
b. Student Capacity

The total number of students that you are willing to proctor at any given time. Ranges from 1 to 10.

c. Shared Room

This allows other proctors to join the room and help with onboarding or proctoring students

d. Allowed Schools

This will allow specific schools to schedule with your virtual testing center and join the room(s) you have created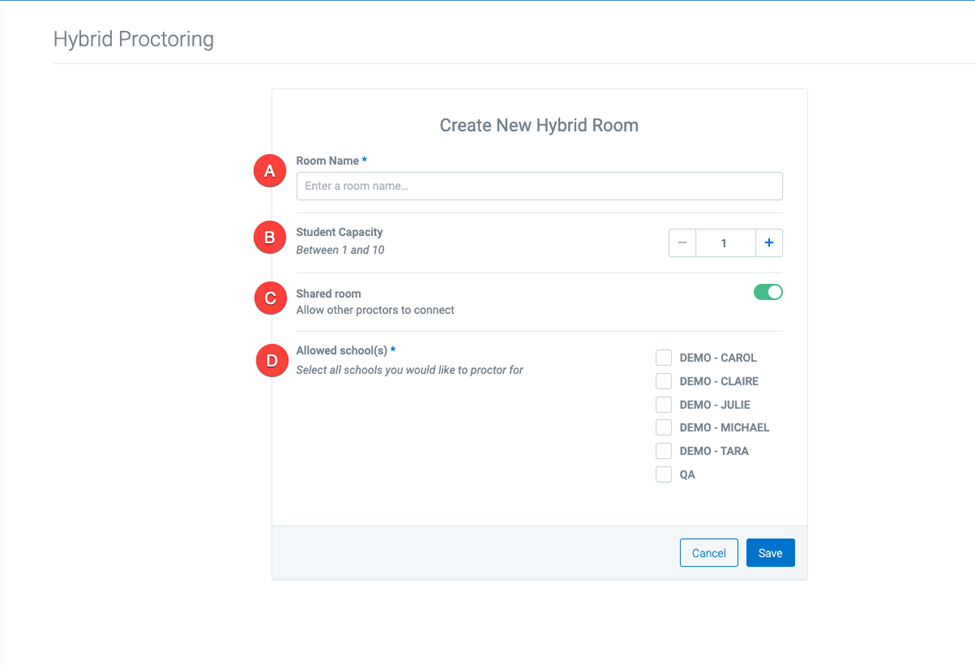 6. When finished with the settings, click save to continue to the room that is now created.