**PLEASE NOTE – In order to view an exam session, the exam must have been scheduled by the student.
1. Login to your LMS.
2. Once logged in, select the course for which you would like to view session
3. After selecting the course, select the Proctoring tab, viewable on the left-hand side of the page. Doing so takes you to the Course Dashboard.
4. Click on the View Exam button in the lower right corner of the exam box.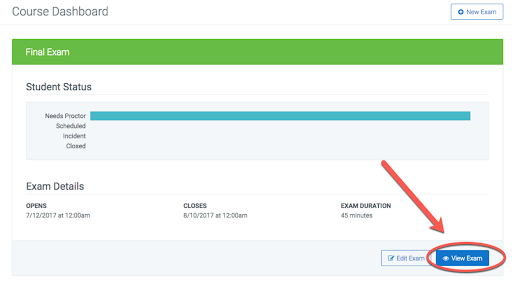 5. A new screen will appear. Scroll down to the Student Overview section. From the overview section, select the student you would like to view. Then click the drop-down arrow under Select Action on the right side of the screen that corresponds to the student of choice. From that drop-down, choose View Session Details.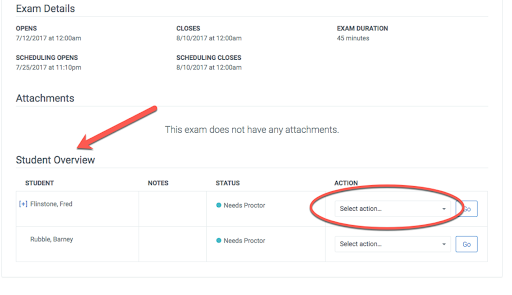 6. From the View Session Details screen, details are available including Status of Exam, Date/Time of Exam, Proctor Details and location of the exam (if the exam will be proctored at physical location).