What are they?
They are groups designed to help organize the results of the proctor modalities. For example, you can set up proctor groups for testing centers, in-person proctors, virtual proctors, and instructors-as-proctors.
Why use them?
These distinct groups allow the instructors to segment out the types of proctoring they wish the students to use when creating the exams and will help the students find an approved proctor faster.
1. Login to the Administration Dashboard.
2. In the top right corner, select your name (drop-down will appear)

3. From the drop-down menu, select Proctor Groups
NOTE: The first time you login, there will be no groups shown in the Proctor Groups
4. From the Proctor Groups page, select Add a Group

5. On the ICON drop-down, select the image to make your group distinct (easier to find when searching groups). Add title and description for the group.
Select the toggle button to show approved proctors (unapproved will be hidden)
The 'button text' can be left as is if desired. However, you may choose to edit the button text.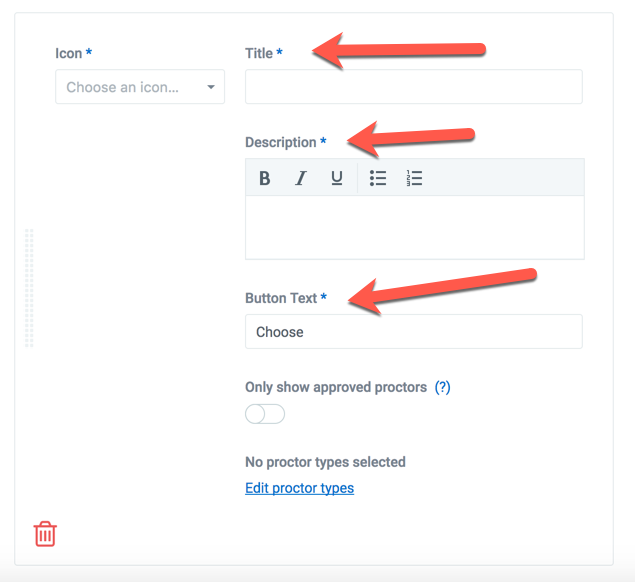 6. Select Edit Proctor Types and then toggle them On/Off for the types of proctors that will be associated with the group. PLEASE NOTE - The choices selected will dictate how the students are able to schedule proctors from the groups.
If you select one toggle - it will create a mutually exclusive option that only allows for a single type of Proctor to be added to the group.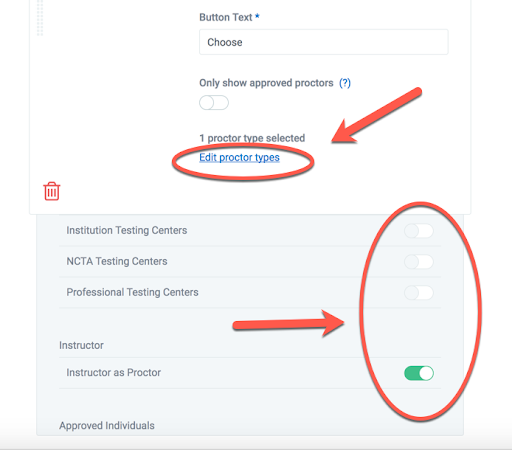 7. If there are partner institutions that the students can schedule their session through, you can add them to the proctor groups, by using the "Edit Proctor Locations".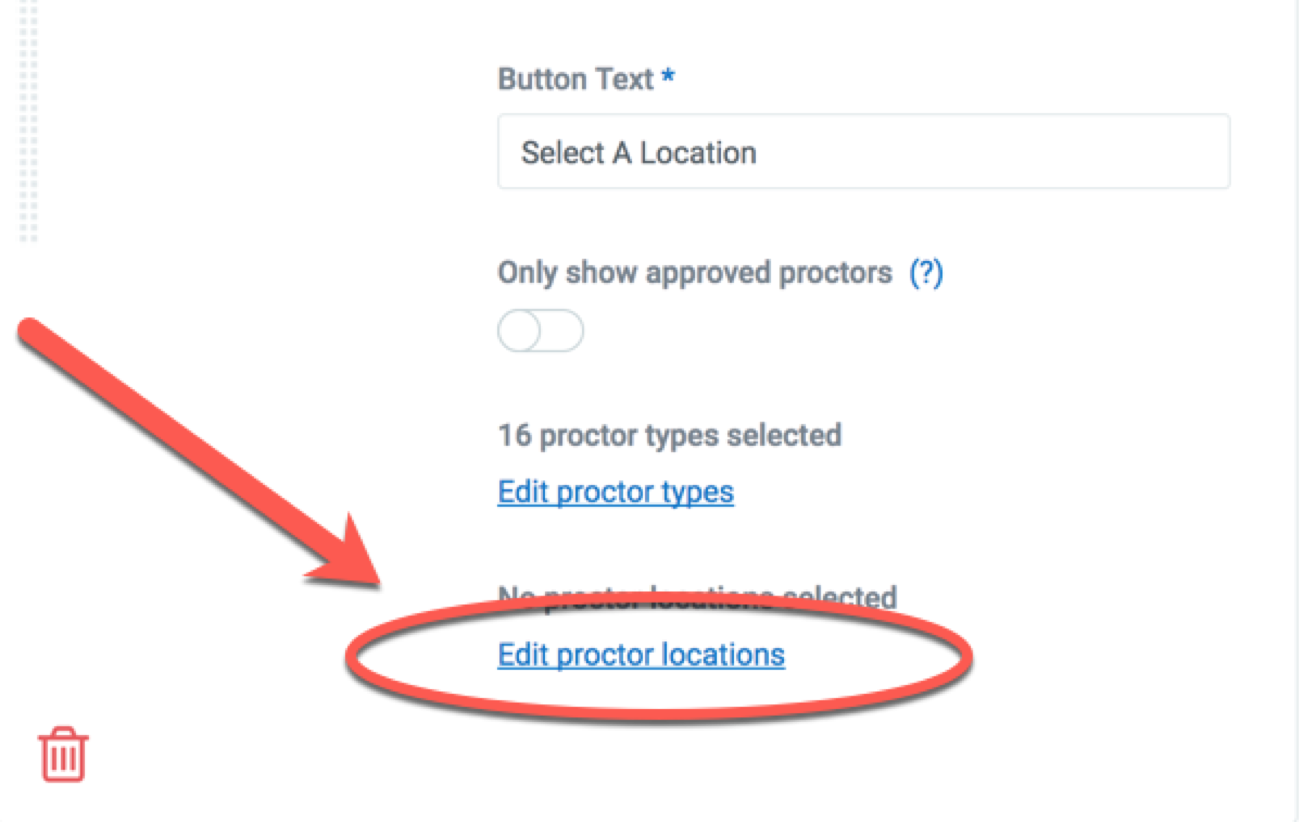 8. Once you have chosen all the types of proctors, Scroll to the bottom of the page and select either Add Group to start a new group or Save Proctor Group to complete creation.

Extra Facts
The trashcan in the lower left corner allows for the deletion of any old groups when creating new or editing older groups.
The groups can be reordered, placing preferred groups at the top of the list making it easier for the students to choose when selecting a proctor.