1. Log into the Course Dashboard.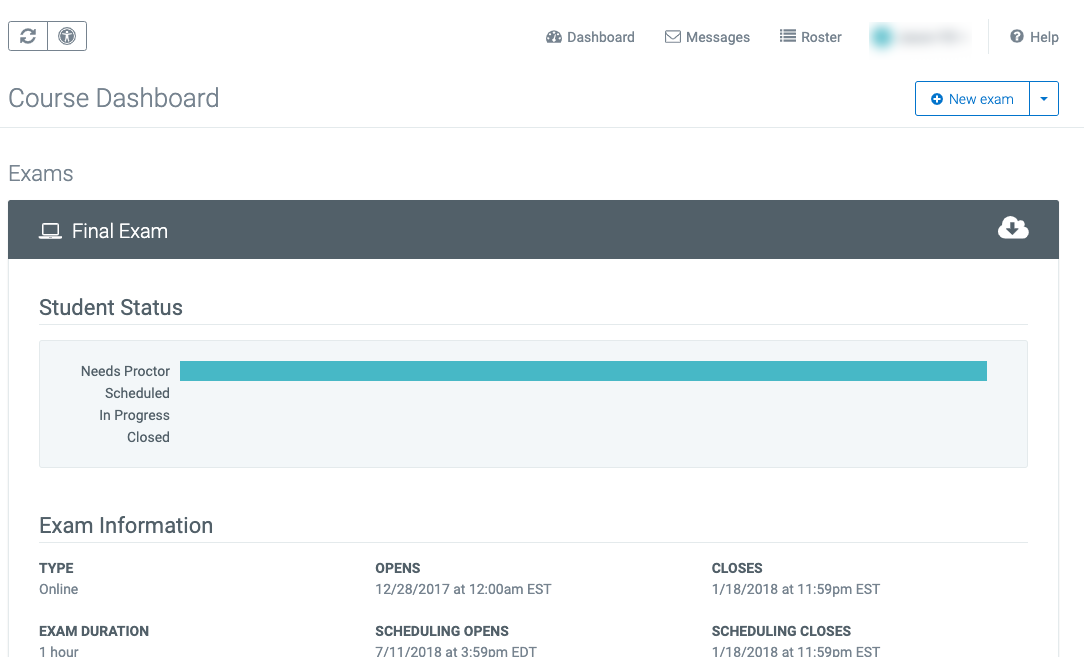 2. Find the exam you are looking for and click, VIEW EXAM.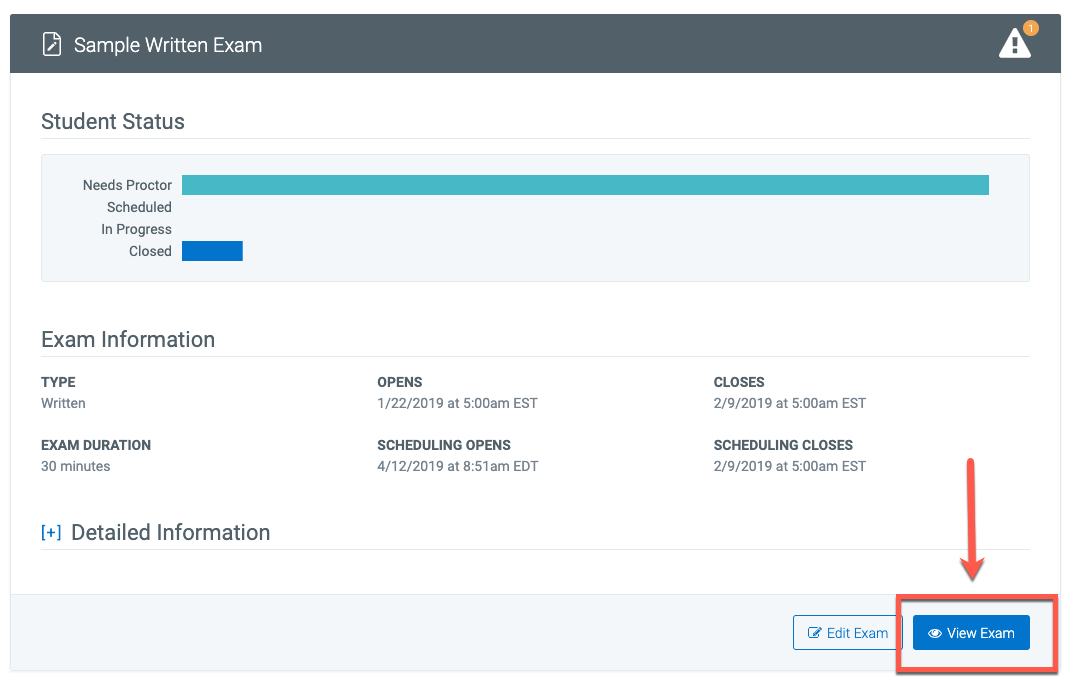 3. scroll down the page and find the student whose exam you are looking for.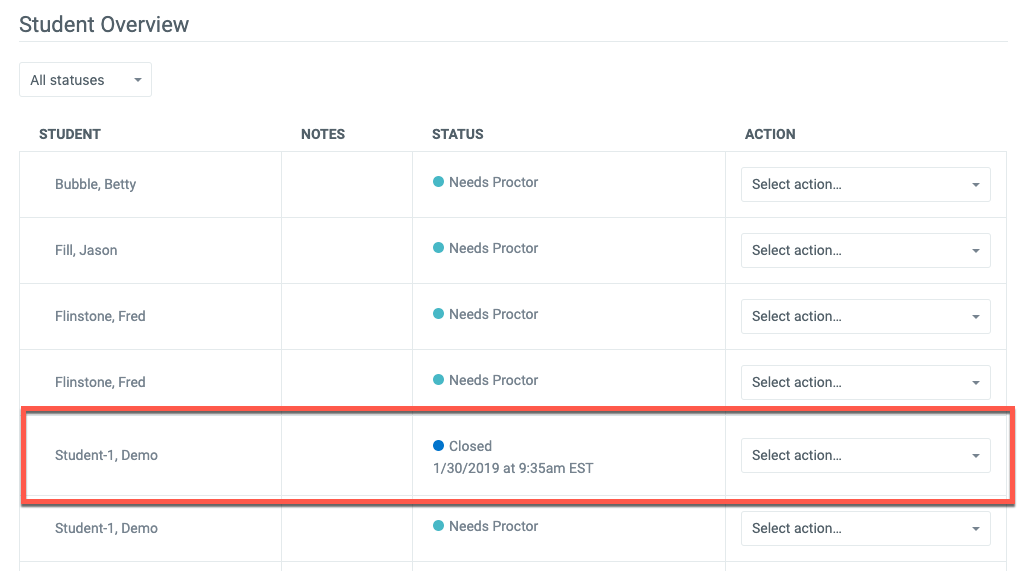 4. In the ACTION column on the right side of the screen, click the drop-down labeled SELECT ACTION.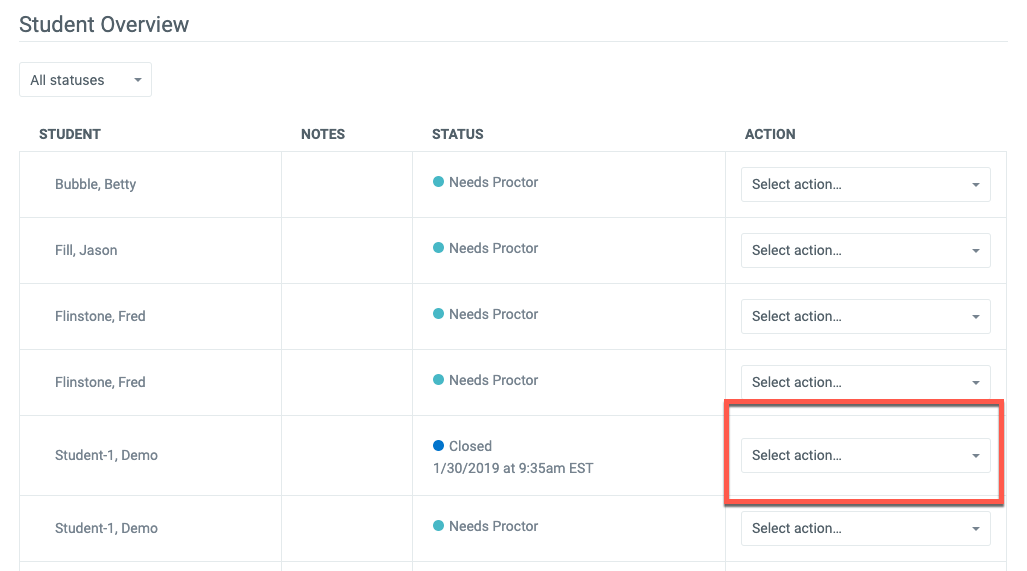 5. Click on VIEW SESSION DETAILS

6. The uploaded exam will be at the top of the page under the COMPLETED EXAM label. You will be able to download it from there and review it.