1. From the LMS (Canvas), you will want to select the course that you want to work in.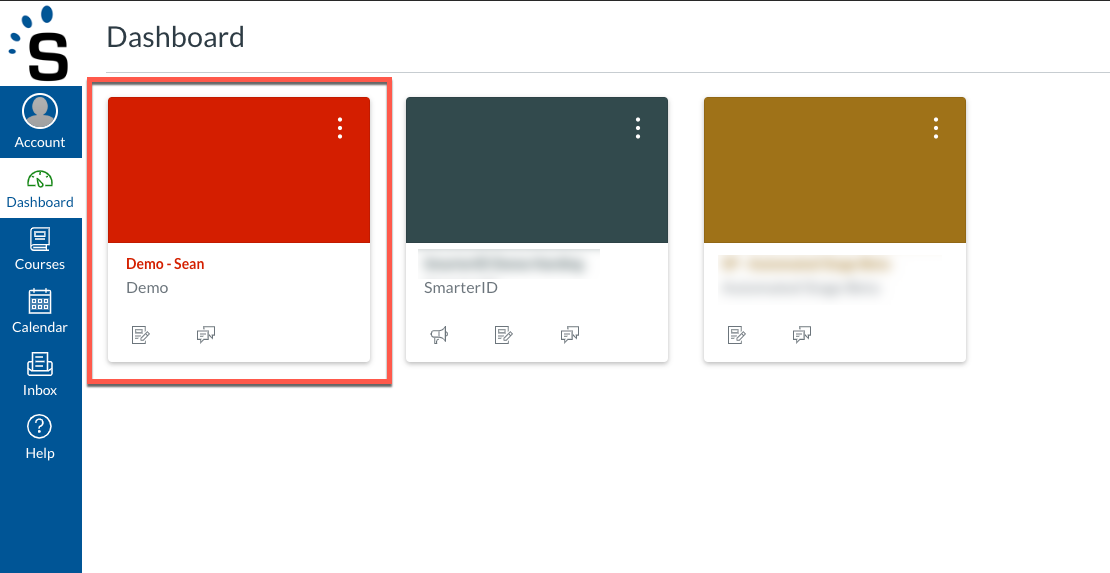 2. Once in the course, you will want to click the SmarterProctoring link from the menu on the left side of the screen.
** IMPORTANT - DO NOT click on "Student View" on the right side of the screen as this will not work.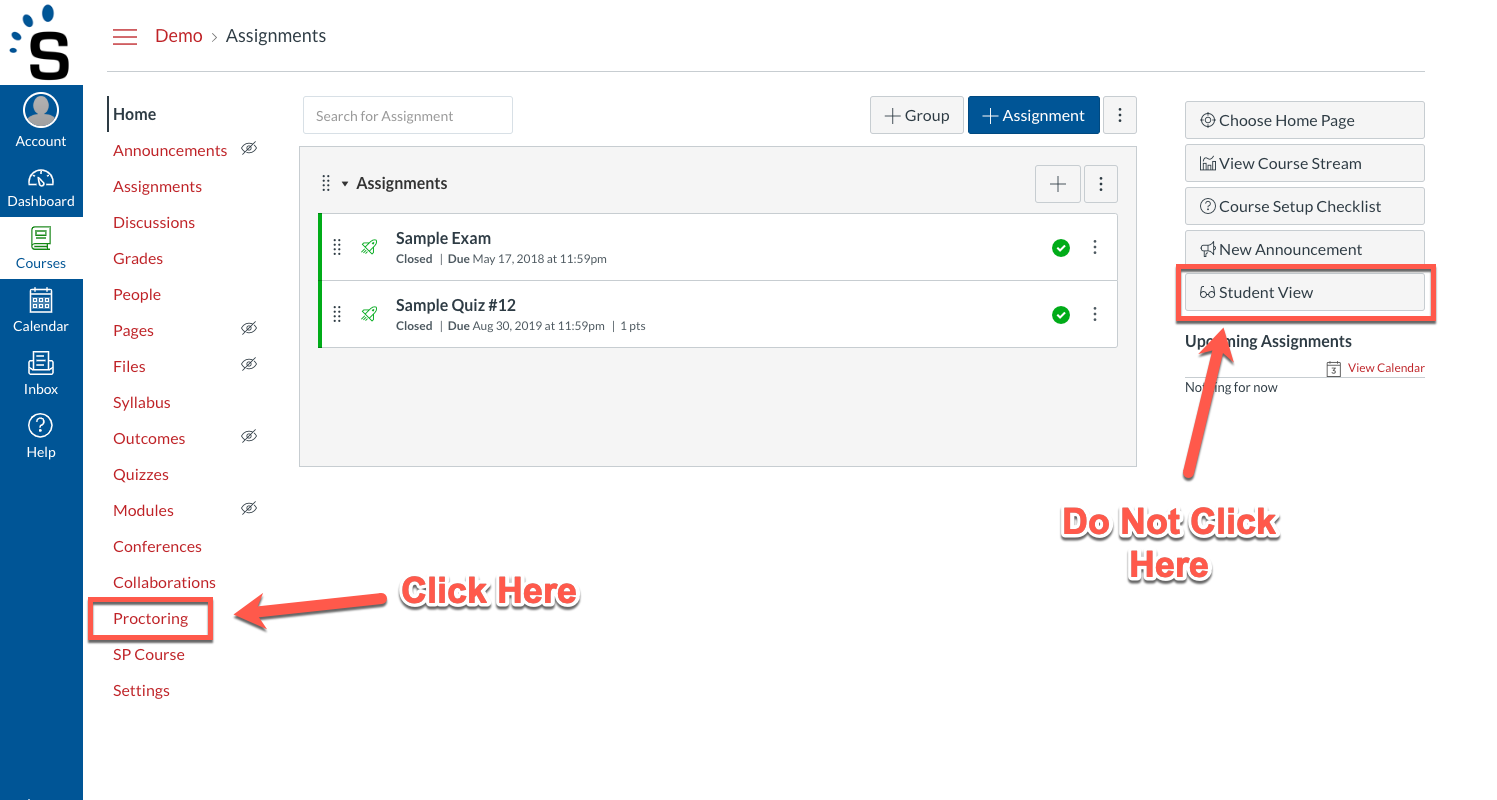 3. Once you have clicked the SmarterProctoring Button, you will be taken into the course dashboard where all the exams for that course are kept.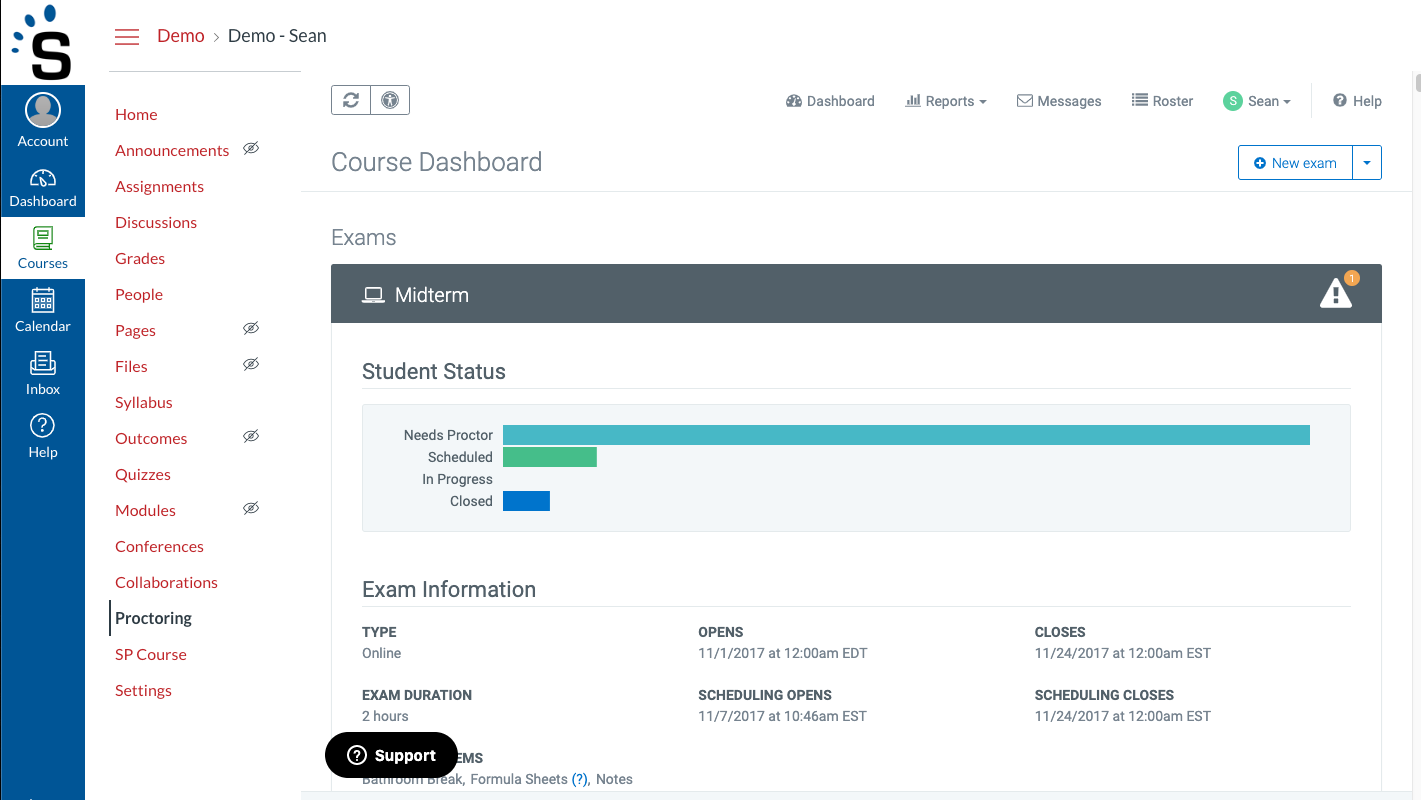 4. Find your exam and click on View Exam.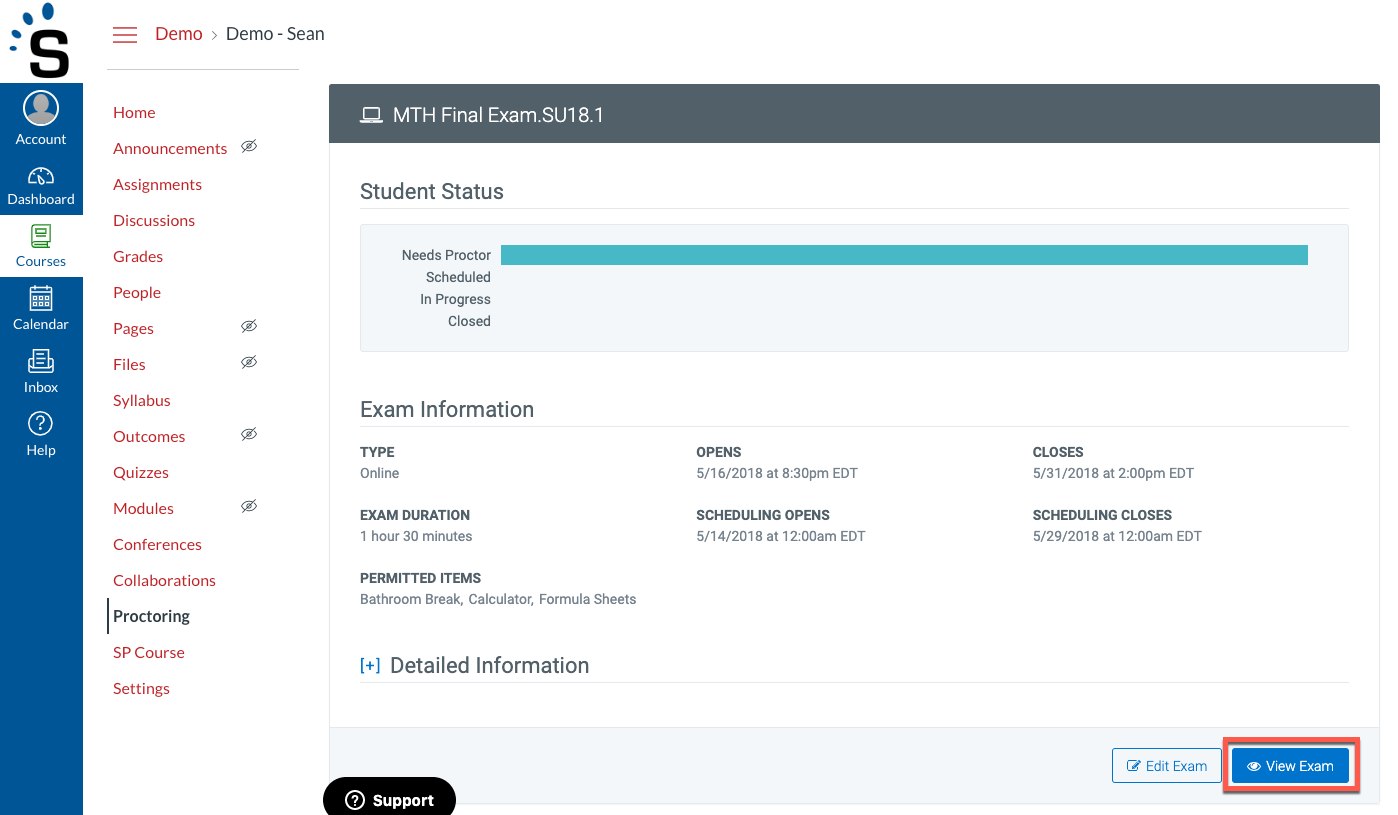 5. You will scroll down to the Student Overview section fo the page and find the student you are looking to impersonate.
6. On the right side of the student overview section, you will click in the Action column.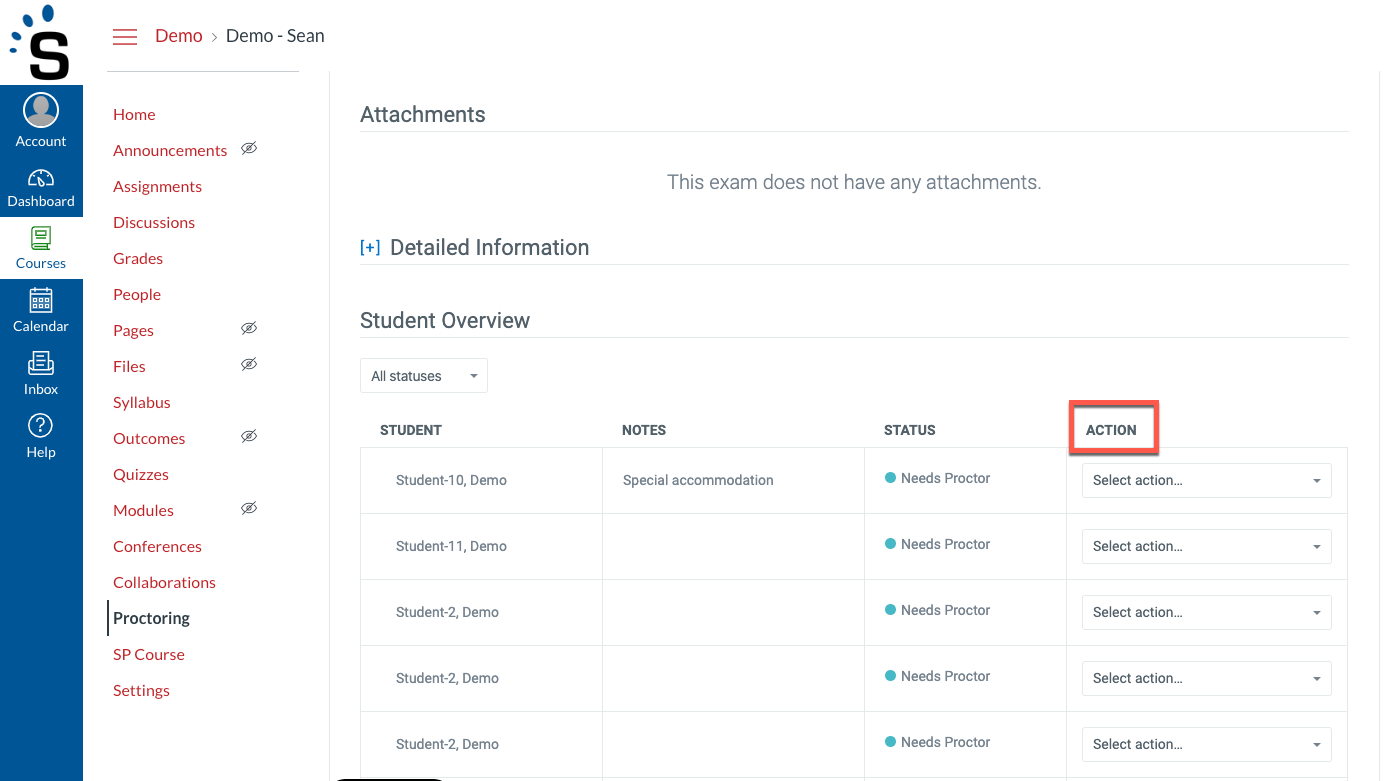 7. From the drop-down menu, you will click on Impersonate Student.
8. You will now be able to see the students' dashboard (My Exams).