Log into School LMS.
Navigate to your course.
Click on SmarterProctoring link.
From the Course Dashboard, select NEW EXAM

5. On the Exam Details page, fill in all the required fields (Blue asterisk next to field name) and be sure have the details match with the assessment.
Name, Duration, URL/Password…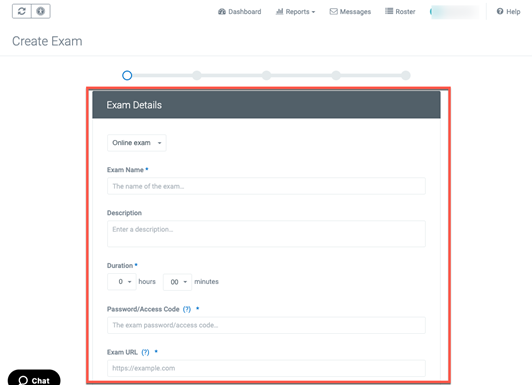 6. Once finished with the Exam Details page, click CONTINUE.

7. On the PERMITTED ITEMS page, look to the Calculator option.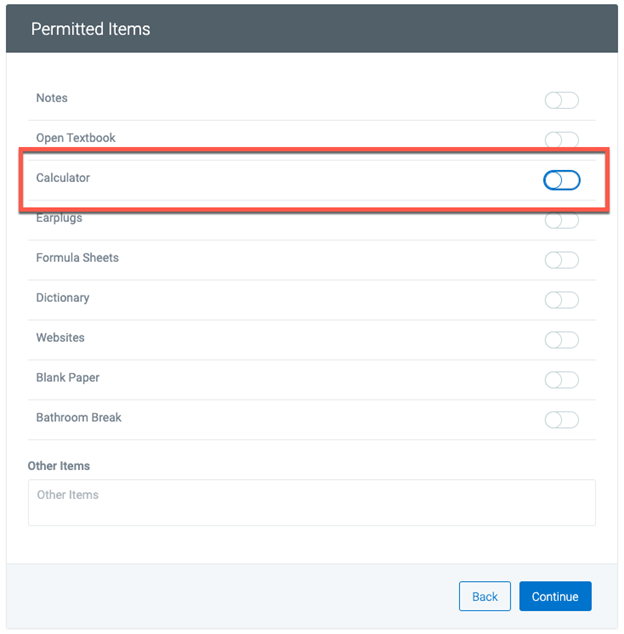 8. Once toggled ON, up may choose from the four Calculator options from the drop-down.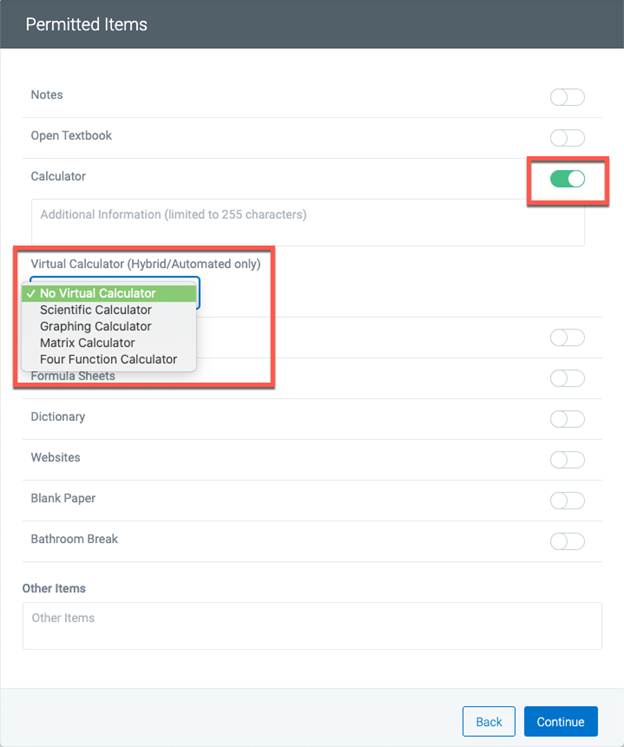 9. After selecting all your permitted items, click Continue to proceed with creating the exam.